Despite the title, it actually all started with a manual food processor.
This one.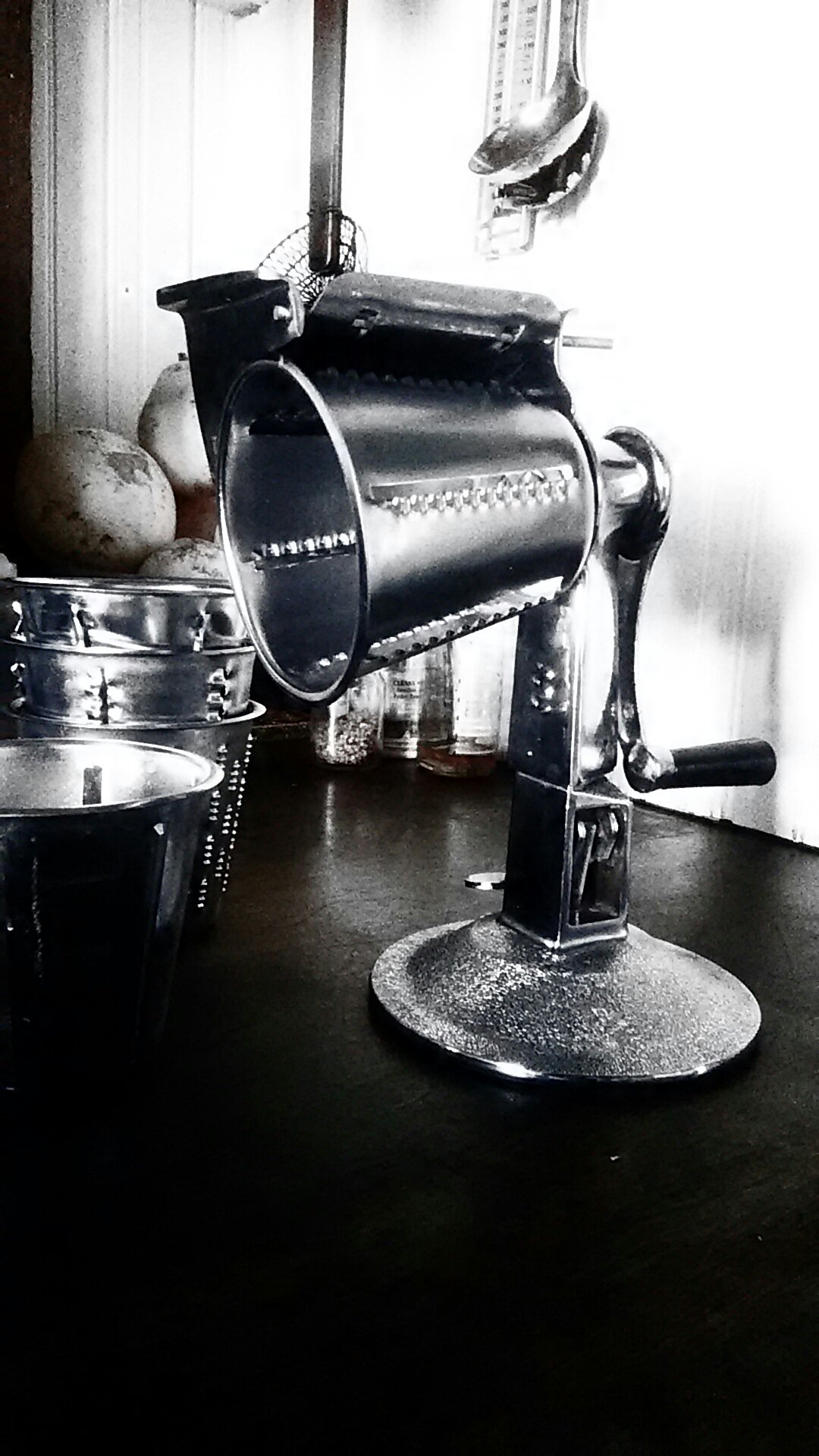 I got mine in expected vintage condition on eBay – $26 including shipping.
It worked well, but when I did a bit of cross-referencing on how to use it, it started working brilliantly.
I learned the techniques from videos on good ol' YouTube – mainly ones by/in association with SaladMaster (whose name is on the modern-day standard of this machine).
I soon learned that you could get a free [brand new/non-vintage] processor of your own by hosting Saladmaster at your home for a food preparation party which includes a dinner at their expense. Sounds fun, right?
There's always a hidden motive with these things, though. Or not so hidden.
The main function of the dinners are to get you to buy from their selection of very expensive ($thousands if you want full sets) "waterless" cookware.
---